Indonesia urged to join regional bid for Unesco's cultural heritage nod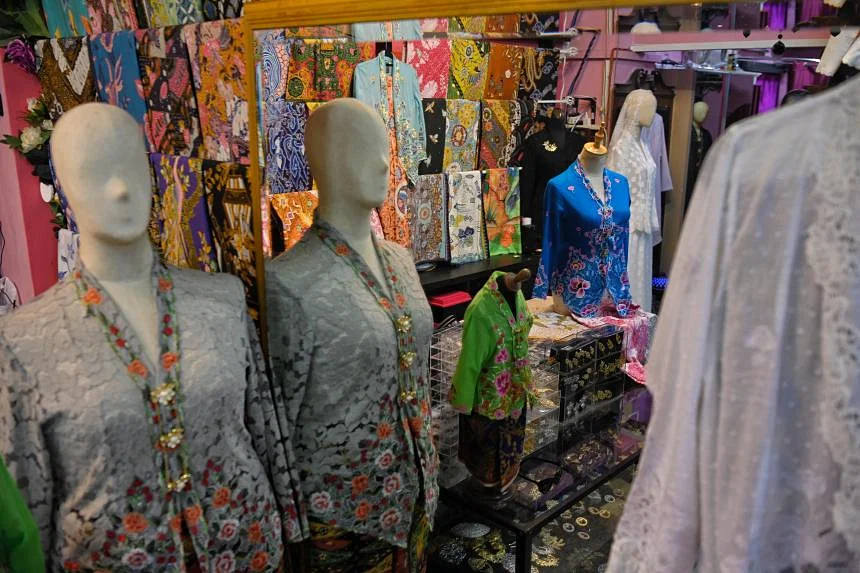 JAKARTA – Indonesia's kebaya supporters are pushing for their country to join a multinational bid to nominate the traditional costume for Unesco's intangible cultural heritage list.
More than a dozen kebaya cultural groups had met in Jakarta on Tuesday (Nov 29) to discuss whether Indonesia should join Singapore, Brunei, Malaysia and Thailand in nominating the traditional costume to the Unesco Representative List of the Intangible Cultural Heritage of Humanity.
In Singapore, the kebaya is instantly recognisable as the uniform of the SIA Girl, the sarong kebaya.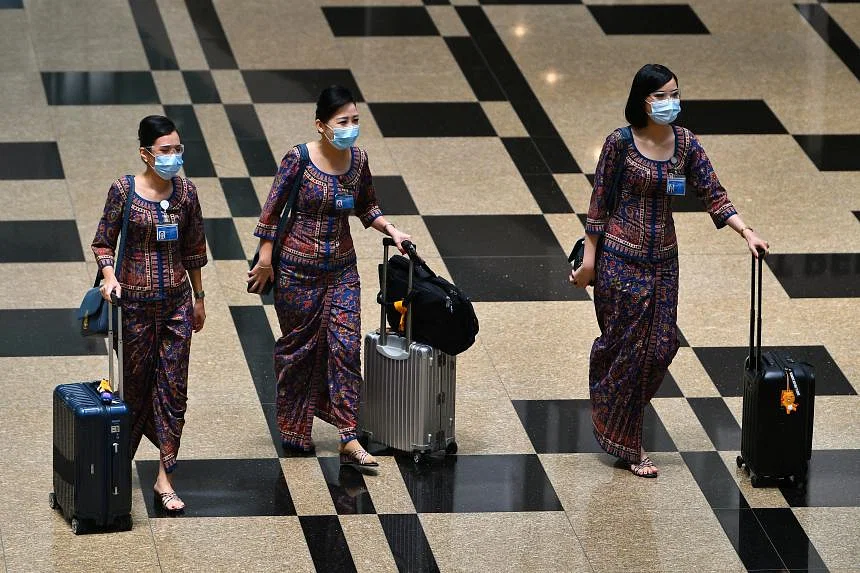 Ms Lia Nathalia, head of Komunitas Perempuan Berkebaya (Community of Kebaya-Wearing Women), told The Straits Times that all the groups which attended the meeting had supported the multinational bid.
She said: "It's better for us to bring the spirit of Asean as one community. Why don't we also try to embrace others to get together and push the kebaya to become the world's intangible cultural heritage from the region. This move is also in line with Indonesia's foreign policy that we should pursue collaboration rather than competition."
The development came after Singapore's National Heritage Board (NHB) on Nov 23 announced that the four South-east Asian nations had "agreed to work together on this multinational nomination as kebaya represents and celebrates the region's rich shared history, promotes cross-cultural understanding, and continues to be present and actively produced and worn by many communities across Southeast Asia".
NHB said the idea was proposed and coordinated by Malaysia, and – without mentioning names – discussed among a number of countries in 2022. It added that other countries are also welcomed to join the effort, slated for submission in March 2023.
Ms Irini Dewi Wanti, director for cultural protection at the Ministry of Education, Culture, Research, and Technology, confirmed Tuesday's meeting to The Straits Times, adding that "discussions within the community are still ongoing".
She added that government representatives, including from the Ministry of Education, Culture, Research and Technology, as well as the Ministry of Foreign Affairs, were present at the meeting, but only as facilitators.
"In line with the spirit of the 2003 Unesco convention, the community should be the party to propose… So, Indonesia's decision to join four other countries in submitting the kebaya to Unesco will be decided by the community," she added.
"Whatever their decision is, the Indonesian government will support and help to facilitate."
Indonesia's exclusion from the list had unsurprisingly left many in the country scratching their heads. After all, the kebaya is strongly associated with Indonesian and Javanese culture and efforts have been made by the Indonesian government and cultural groups in recent years to popularise the kebaya. The movement, "Kebaya Goes to Unesco", emerged in 2017 encouraging women to don the garment at community events and such activities as rafting and motorcycle riding.
But it appears that some proponents have preferred that Indonesia goes it alone.
A Kompas report in August quoted House of Representatives member Agustina Wilujeng Pramestuti as saying: "Kebaya belongs to Indonesia, and this is non-negotiable. That's why we have to be firm in registering the kebaya to Unesco as a sole nominee."
From batik and songket fabrics to cendol dessert and wayang kulit shadow puppets, cultural claims of heritage among different South-east Asian countries have in the past led to heated arguments about their geographic origins. In recent years, multinational cooperation has been made to promote shared cultural heritage at the international level.
In 2017, Indonesia and Malaysia collaborated to submit the pantun, or traditional poetry, as shared cultural heritage to the Unesco. Three years later, Unesco listed it as the world's intangible cultural heritage from Indonesia and Malaysia.
Citing this example, Tourism and Creative Economy Minister Sandiaga Uno had reportedly supported a joint nomination for the kebaya, telling Detikcom news website it will "typically have a better chance with Unesco".
Since the kebaya bid was announced, Indonesians have taken to social media to express their disappointment at being left out. Some had asserted that the kebaya belonged to Indonesia, while others acknowledged the garment's common roots and urged a joint nomination.
Twitter user Bim_16 said: "Kebaya is an Indonesian heritage but Singapore, Malaysia have been claiming this heritage for years. We ask you to not validate their proposition."
Another user, Evi Mariani, tweeted: "Before we judge the other countries, keep in mind that they asked Indonesia to join their bid, but Indonesia wanted to nominate as "single-nation". They did not exclude Indonesia. Indonesia excluded ourselves."
Sumber: straitstimes.com